Max's Pool Party Field Trip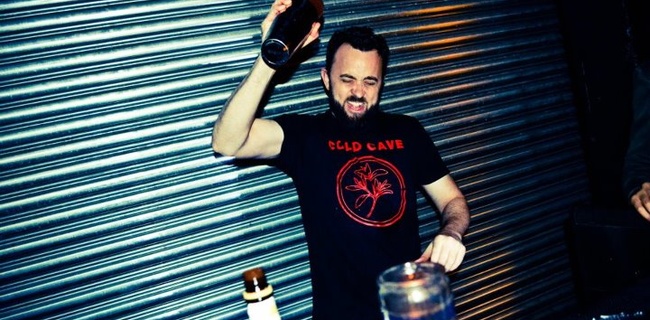 Let's: Escape the city and hop on a big yellow school bus to the Hamptons! We'll pretend Labor Day never happened as we milk every last drip of Vitamin D out of the summer with a few artisan cocktails pool-side at a luxurious East Quogue home.
We'd love to host: Those unwilling to hang up their speedo or bikinis until after the best pool party of the summer.
http://cwbg.co/P5JX07
Link:
The Rundown
Tickets are all inclusive (as with all Chowbunga Pop-ups)
Max, aka the Brooklyn Bar Chef, has taken his show on the road, and is popping up at a swank Hampton's location to serve up an assortment of Brugal Rum cocktails devised specifically for this event. Head out to a private East Quogue home for a day of sun, cocktails, and pool! Party starts at Noon and goes to 5pm. You can reserve a $20 ticket and make your own way to and from the party, or you can grab a $25 ticket that includes a yellow school bus ride to and from the party. Don't forget your permission slips!
Cocktails
Dark Side of the Melon
Brugal Extra Dry Rum, Cantaloupe and Lemongrass syrup, Red Rooibos-infused honey syrup, fresh lime juice and sparkling sake!

Haikuin' with Mr. Basho
Brugal Extra Dry Rum, Hadouken Banana Cordial, Nigori Sake and a kiss of Demerara syrup

more to come...
Entertainment
Pool and DJ
Dress Code
Pool-side Hamptons wear - something that looks good wet.
Transportation
A School bus! The $25 ticket option includes a yellow school bus ride to and from the party. The bus will be leaving for the party at 11am, near one of the main subway stops in Astoria, and will leave Quogue at 5pm. The exact bus stop location will be sent with your ticket. If you reserve the $20 ticket, you will need to find your own way to and from the party. The exact address of the party will be sent with your ticket.
Superheroes


About your Mixologist:
In addition, Max is working on a new bar and restaurant called
"Whiskey Tango Foxtrot"
. Max has been featured in
The New York Post
, The New Yorker, Time Out New York, Metro NY, The Brooklyn Paper, Grubstreet.com and various food and spirits-focused blogs. Follow him on
Twitter
and on
Facebook

About your Sponsor:
Brugal Extra Dry's unparalleled smoothness and drinkability makes it a superlative white rum to drink on the rocks, while its one-of-a-kind dry character mixes for better, more balanced cocktails.
Comments