Come Sail Away Loft Party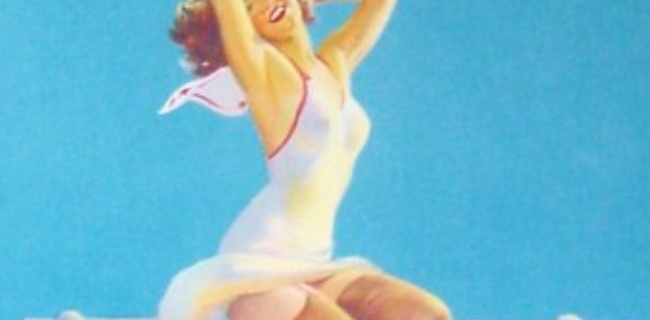 Let's: Sail past the horizon of typical nightlife – this party is headed to paradise and sure to make a splash. Dust off your preppy resort wear or simply wear white. Aboard the maiden voyage of the S.S. Swankness, Sother Teague will be concocting libations like the "Down Under" and "Walk The Plank," and DJ Peter Napoli will be providing the beats. All aboard!
We'd love to host: 20s/30s young professionals bold enough to head into uncharted waters for an evening of revelry amidst dashing new company. Are YOU a swashbuckler?
The Rundown
Tickets are all inclusive (as with all Chowbunga Pop-ups)
The formula is simple: Avoid the riffraff and bars on the streets; round up some interesting new people to meet; pool our funds; book some of the best mixologists and DJs in town; and throw a private house party at far greater convenience, comfort and value. If you catch our drift, come on down.

Party starts at 9pm and goes until 2am! The stars of the show will be Sother and the artisan cocktails he will be devising for the affair, and DJ Peter Napoli and the inspired beats he will be spinning to invigorate us.
Specialty Cocktails
Islamorada Rum Runner (POW)
A classic blend of light and dark rum with fruit liqueurs and fresh juices.
1 light rum; 1 dark rum; 1 blackberry liqueur; 1 banana liqueur; 1 fresh pineapple juice; 1 fresh orange juice; a splash of home made grenadine; float Lemon Hart 151 Rum.

Queens Park Swizzle (Beauty)
This drink hails from Trinidad and is the predecessor to the modern Mojito.
1.75 Demerrara Rum; .75 fresh lime juice; .75 mint infused simple syrup; a dash of Angostura; a dash of Peychauds; garnish with mint sprigs.

Di Pompelmo (Bitter)
1.5 Reposado Tequila; .75 Bittermens Citron Sauvage; .5 Aperol; .75 Chocchi Americano Aperitivo; 2 dash Bittermens Hopped Grapefruit Bitters; grapefruit twist.

Ali'i Beer (Fun)
Pronounced (Ah-lee-ee), means King
1 dry rum; .5 lime juice; 2-4 dashes hot sauce; Red Stripe beer: Chili salt rimmed glass over ice
Superheroes
Comments
Event Details
Start date/time:
Apr 21. 2012 21:00
End date/time:
Apr 22. 2012 02:00
Tickets
| Name | Price |
| --- | --- |
| For you only | $10.00 |
| For you and your guest | $10.00 |
Contribution, starting from:
This party was a success!
Hosts

Host's Other Events