END.GRAIN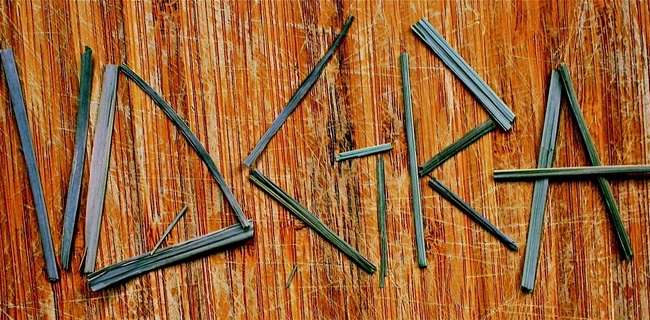 Let's: Gather for a local, organic, seasonal, vegetarian underground dinner. For the second event in this dinner series: bring your own small wooden cutting board (yes, that is going to be your plate!), fork, knife, spoon, napkin and a glass of your choice!
We'd love to host: New friends and community members interested in partaking in a warm, communal and eco-friendly feast. This is the second event in a series being hosted by Co-Chefs Vanessa Pope and Helena Schouenborg. Guests from the first event are encouraged to attend again, and are being offered a 10% discount.
http://cwbg.co/11lofJM
Link:
The Rundown
Tickets are all inclusive (as with all Chowbunga Pop-ups)
FOOD MENU
GlØgg + appetizers

Roasted cauliflower soup with crisp florets

Winter arugula salad with mixed seeds, light garlic vinaigrette

Rustic chickpea curry burger enclosed in a spelt bun served with assorted root vegetable Fries + artisan dipping sauces

Selection of fine cheeses + fruit from the farmers market

Pecan + honey tart with organic whipped cream
DRINK MENU
Complimentary Holiday GlØgg (Traditional Scandinavian mulled wine)
Wines available for purchase with dinner ($15) or BYOB
THEME & DRESS CODE
Conversation Theme: Holiday Traditions.
Dress code: Pick out your most tacky holiday sweater / outfit to win a 30% discount for you +1 for another underground dinner event at END.GRAIN (currently scheduled for twice per month).

TICKET TYPES
$30.60: Repeat guests 10% discount (BYOB or wine available for purchase).
$34.00: First time guests (BYOB or wine available for purchase).
Superheroes


About your Co-Chef:
Helena grew up with her grand parents having their own bakery as well as her father teaching bakery art and therefore her love for the culinary world has always been dear. Helena started working in restaurants at the age of 14 (from dishwasher, to waitress and chef) and has since, always been experimenting and creating new fun and creative dishes.
Helena founded End.Grain together with Vanessa in the hope that people will be open to something fun and different -- breaking away from a normal restaurant experience.These upcoming monthly events will represent a HOME-feeling and tastes of LOVE which often is not found in restaurants. Helena hopes this project can give people a new and different perspective to enjoy a high quality food experience.
Comments