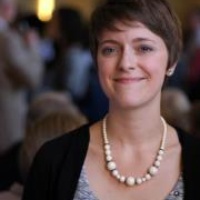 Angela A.
New York
31 years old
Female
Married
Verifications

307 friends
Hey, I'm Angela Abercrombie
I'm a recent graduate from the Columbia University Occupational Therapy masters program and an Industrial Designer in a past life.
From
High Fives
OH NO... No High Fives yet
Attend events to start slap'n skin with the new friends you make.