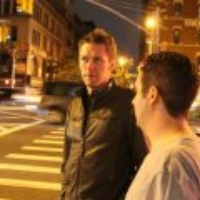 Quentin D.
New York
33 years old
Male
In a relationship
Interested in Girls
Verifications

557 friends
Hey, I'm Quentin Decock
I am an entrepreneur in Tech in New York. I have been around for about 2 years now. I want to meet new cool people. Betting on food and wine lovers is always a winner, right? [I would come with my friend Pierre Woldrigde, he introduced me to your event, I think he registered already]
From
High Fives
OH NO... No High Fives yet
Attend events to start slap'n skin with the new friends you make.