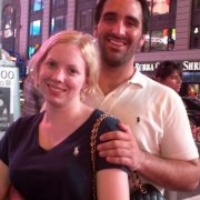 Rachael O.
New York
27 years old
Female
In a relationship
Verifications

989 friends

41 connections
Hey, I'm Rachael O'Bryan
I attended FIDM in Los Angeles, CA where I received my A.A. in Marketing and I graduated from California State University Northridge receiving my bachelors of Arts in Commuication Studies and Rhetoric.
From
High Fives
OH NO... No High Fives yet
Attend events to start slap'n skin with the new friends you make.