BLOWOUT SHELTER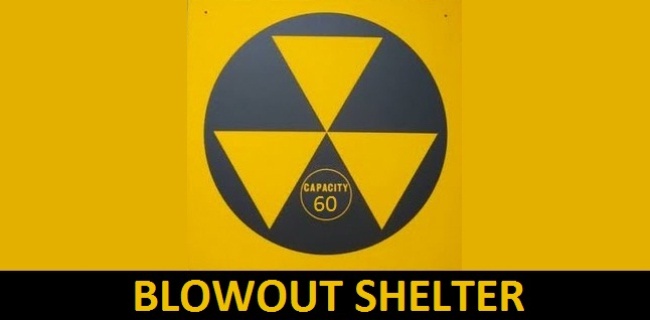 Let's: Huddle in the blowout shelter with The Brooklyn Bar Chef at an undisclosed loft deep in the belly of Billyburg. The fu*$ing world is ending! Time to drink like there is no tomorrow! Strong artisan cocktails, no windows, beats on a boombox, no morals, tasty nibbles, no inhibitions, sweat...no regrets.
We'd love to host: Some sexually-charged nightcrawlers and a few eccentrics with really useful post-apocalypse skill sets, the better to inherit the earth with. After all, by last call, we could be the only ones left...
http://cwbg.co/T66Fol
Link:
The Rundown
Tickets are all inclusive (as with all Chowbunga Pop-ups)
Cocktails by The Brooklyn Bar Chef
OPEN BAR with Maxology 101 on tap

The Passion of the Claus - Bourbon, Caramelized Bosc Pear syrup, Lapsang Souchong-infused honey syrup and grapefruit juice

The Christmas Spirit (the X in Xmas) - Clementine-infused Vodka, Cranberry Ho-Ho-Ho Shrub and float of Prosecco
Tasty Nibbles
To keep you alive if we survive...
Bacon Wrapped Dates
Homemade Pizza Bites
Miniature Napoleons with Eggplant Creme
Emergency Vodka Station
Max is a cocktail-making machine but just in case you find yourself without a drink in your hand, head to the vodka station for a vodka and juice. Yep, open bar specialty cocktails, snacks and emergency vodka, all for $25; pinch yourself, the world may have already ended.
Dress Code
A winter coat and skimpy underthings. This shelter is hot!
Top 5 things to do at this party before the fu#$ing world ends!!!
1) Kiss the Bar Chef!
2) Tweet to the world a pic of your magnificent crotch
3) Put all our phones in the microwave and nuke them
4) Massive group hug of everyone in the room at the stroke of 1030pm
5) A breakdance vs. Gangnam style epic showdown

Bonus
If you successfully prank call Bill Murray from the party, win an open-bar coupon for life to Max's soon-to-open bar, WTF!
Superheroes

About your Host and Bartender:
In addition, Max is working on a new bar and restaurant called
Whiskey Tango Foxtrot
. Max has been featured in
The New York Post
, The New Yorker, Time Out New York, Metro NY, The Brooklyn Paper,
Grubstreet
and various food and spirits-focused blogs. Follow him on
Twitter
and on
Facebook
Comments