Thriller: The Twin's Halloween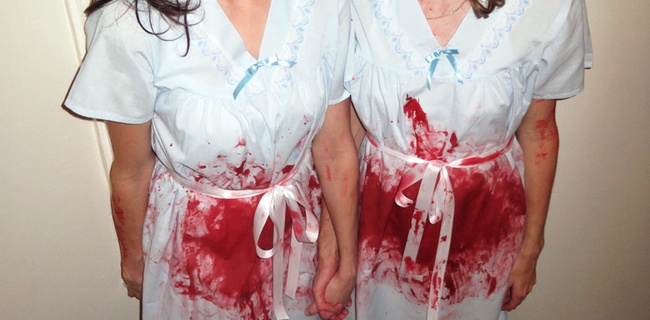 Let's: Do Halloween the way it's meant to be done. Kegs of FREE flowing beer, consenting adults in costume, fire pits to keep us toasty and spellbound, fangs, thrills, and a huge private open-air space! We've got a big courtyard with a view of the (almost) full moon!
We'd love to host: Anyone and everyone, old friends and new, who want to sink their teeth into the night, howl at the moon, and scare up a good time. The bigger this party gets the better it gets!
http://cwbg.co/W0v2HF
Link:
The Rundown
Tickets are all inclusive (as with all Chowbunga Pop-ups)
Sure Halloween was fun as a kid: candy and all, but this party is for adults; let's step it up! Sexy kitties that need to be rescued by sexy firefighters, sexy doctors that need assistance from sexy nurses: you name it, you can be it! And don't worry, there will be candy…and beer and snacks and scary movies and music to raise the dead! We've got a big sheltered courtyard located directly under an almost full moon with plenty of room to build a fire and get cozy or freaky. Dress to impress, or to spook! $10 covers everything (beer and snacks) all night long.
Drinks and treats all night long
Kegs of endless beer (i.e. Brooklyn Lager) and snacks like pretzels and smores! ALL INCLUSIVE.
Entertainment
DJ Ling Twins spinning vinyl and the scariest sounds this side of the Hudson.
Dress Code
Go all out! Dress to impress, or to spook! Costumes not required but highly recommended.
Superheroes

Comments